Seniors: Why Bultman Studios?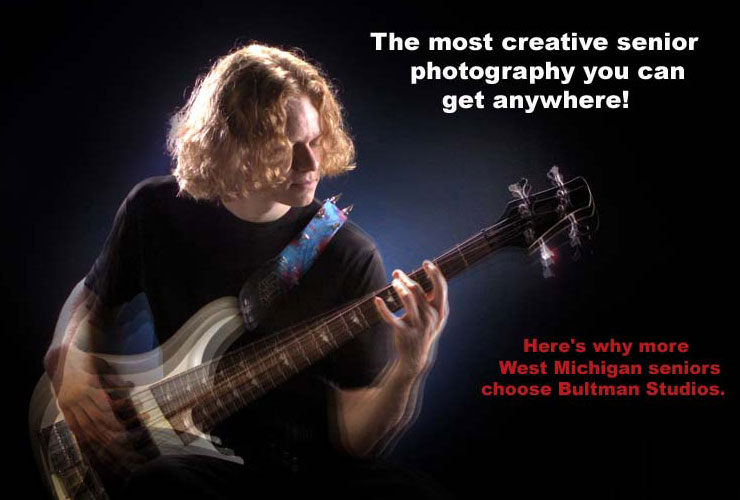 More choices. At Bultman Studios, you choose exactly the photography you want. There are eight completely different session styles that allow you to select the photographic looks that fit your personality.

More variety. We work very hard to create images that don't look like everybody else's. In fact, you can bring in photos you like from magazines, CD jackets and Web sites to get portraits unique only to you!

More fun. The real focus is on having a great time during your session. Your photographer, Scott Bultman, knows how to make you feel completely at ease in front of the camera. Because if you feel comfortable, you'll look terrific!

SENIORS! Save 50% to 75% off your session fees! Learn more >>




Questions seniors ask.