Seniors: What's it like to be photographed at Bultman Studios?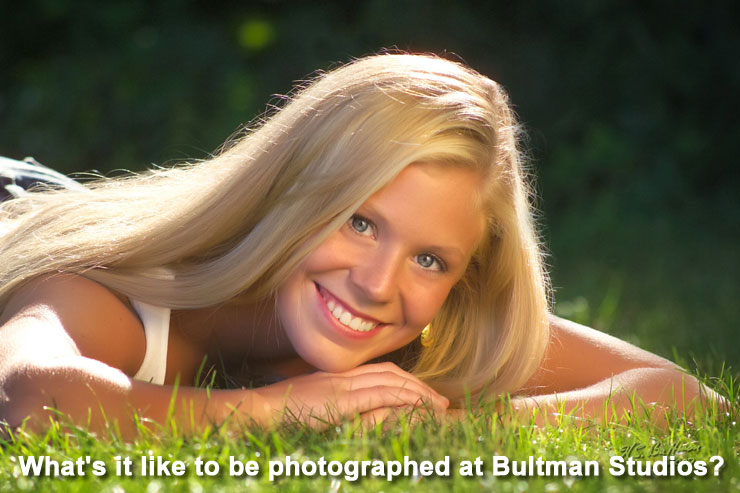 In a word, FUN!
First, when you arrive you will be greeted by some of the nicest people you've ever met. The friendly staff at Bultman Studios will help you get settled and comfortable. Before you start you will be able to browse through hundreds of senior photos so you can show Scott the styles you like.
During your session, you will be amazed as Scott works his magic. He knows how to make you look your very best. Sometimes just a slight tilt of the head, a change in the shoulder direction or shift of the weight to the other foot can help turn a snapshot into a masterpiece.
You'll also be pleased that Scott can gently direct you into comfortable positions without grabbing you or sticking you into dorky, awkward poses. Most importantly, when your session is finished you won't believe how easy it was, and how fast the time seemed to go.
The most critical part of looking good in your senior portraits requires a photographer who is an artist, a craftsman and a psychologist all at once. Combine that with 32 years' experience photographing thousands and thousands of seniors, and it's easy to see why you and Scott Bultman make the unbeatable combination for your senior portraits!